Glensheen
book by Jeffrey Hatcher
music and lyrics by Chan Poling
July 6–July 30, 2017
A crackling musical with a wicked edge
The blockbuster hit musical returns to History Theatre this July! 
1977.  An heiress, kind and generous, is  found dead in her bed. Her night nurse, lying lifeless on the staircase. A robbery? A clumsy break-in? A conspiracy? A scandal! The Congdon family tragedy splashed across the headlines of every newspaper in Minnesota. But what really happened on that fateful night at the Glensheen Mansion? Whodunit?
Witness this dark musical that tackles the tale with wicked dialogue and evocative music.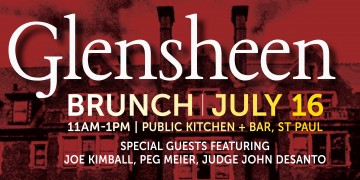 SPECIAL EVENT | JULY 16 BRUNCH
GO BEHIND THE SCENES
Reserve your seat for a delicious brunch and intimate conversation with Star Tribune reporters Joe Kimball and Peg Meier and Judge John DeSanto who covered the case from the beginning. Get a front seat as they reveal insights behind the classic tale of murder, money and mansion.
Limited Seating. Reserve Today
$55 brunch only; $85 brunch + July 16, 2pm matinee
..........................................................................................................................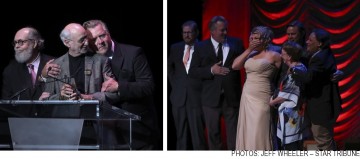 'Glensheen' wins IVEY for Overall Excellence (2016)
"Glensheen," the smash musical by composer/librettist Chan Poling and bookwriter Jeffrey Hatcher that starred Jen Maren as Marjorie Caldwell, the would-be heiress caught up in the notorious Congdon murders. Staged by Ron Peluso, "Glensheen" sold out two runs at History Theatre. Read more
For rights to future productions of Glensheen, please contact:
Jack Tantleff, Paradigm | 140 Broadway | New York, NY, 10005 | (212) 897-6400 | jtantleff@paradigmagency.com
Listen/Watch:
Read the Rave Reviews:
Learn more about Glensheen: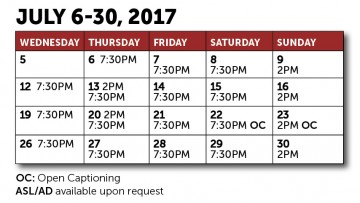 Patrons 30 years old and younger
Please note: Patrons 30 and younger must show proof of their age in person at History Theatre. Purchase tickets by phone or in person anytime during regular box office hours. These tickets are not available online.